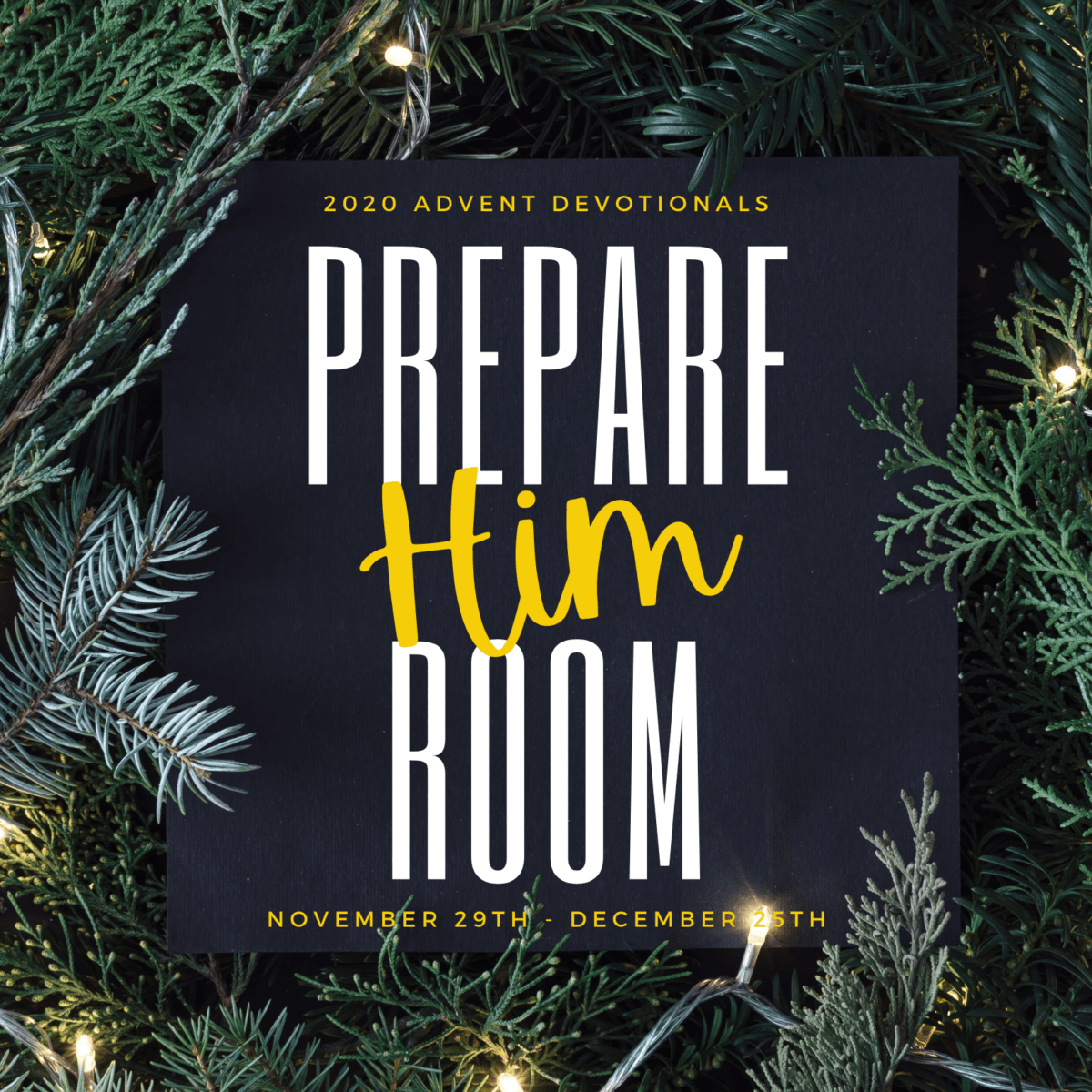 Prepare Him Room
Advent 2020 Devotional Series Coming November 29th!
I was recently asked to join a small tribe of women to work on a devotional series for Advent. I am so excited to share this collaborative effort with my Warrior Raiser community.
Throughout this 4-week study, you'll journey to Prepare Him Room for the Advent Season.
The word "advent" is defined as: The arrival of a notable person, thing or event. Christians celebrate Advent in the weeks leading up to Christmas as a means to welcome the most notable person to ever walk this earth: Jesus Christ!
Each daily devotional helps you to Prepare Him Room in your life and to welcome His promised return. Spend time breathing in the Promises of our Lord and Savior through the Scriptures and words on each page.
As we Prepare Him Room to move in your life this Advent Season, we will dive into topics like:
PROMISE
PROVISION
PEACE & JOY
PROFOUND LOVE
Our prayer is that this devotional study will help you:
Delve into the character of Christ as it is revealed in the Christmas Story.
Recognize that Jesus Christ is more than a swaddled baby in a manger — He is the Savior of the World.
Gain deeper understanding and revelation of how God's Holy Word provides the truth of how He came, lived, died, and rose again!
Understand the anticipation the Old Testament believers endured, the provision of atonement for the sin of humanity, and the hope of all that is still to come!
In addition, you can participate in the Daily Challenge Questions that each day provides. Feel free to read and share your journey with others on the Warrior Raiser Facebook page or on Instagram @WarriorRaiser as well!
Use the #Advent2020AC hashtag to share your Advent 2020 journey with others.
Be encouraged within a community of those Preparing Him Room.
I am excited to begin this journey with you!
Stay tuned!
GRACE & PEACE,